Greetings Brothers and Sisters,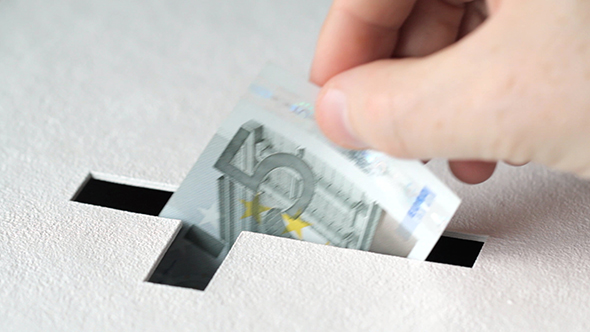 I am happy to introduce this new online offering system which enable believers to offer the Tithe and offerings easily and securely. The payment is processed through EazyPay ICICI Bank payment gateway which is safe and secure system. I am introducing this system as many abroad believers and faith tv followers have asked for it
"Just as you excel in everything-in faith, in speech, in knowledge, in complete earnestness and in your love for us-see that you also excel in this grace of giving."
"Through your giving, you contribute to the expenses of the church, the relief of the poor, and the spread of the gospel through all nations. Giving generously and cheerfully is an act of worship to God."
If you face any problems using this system, kindly contact me.
Praise God
Pastor S. Visuvasam
SCAN & PAY - UPI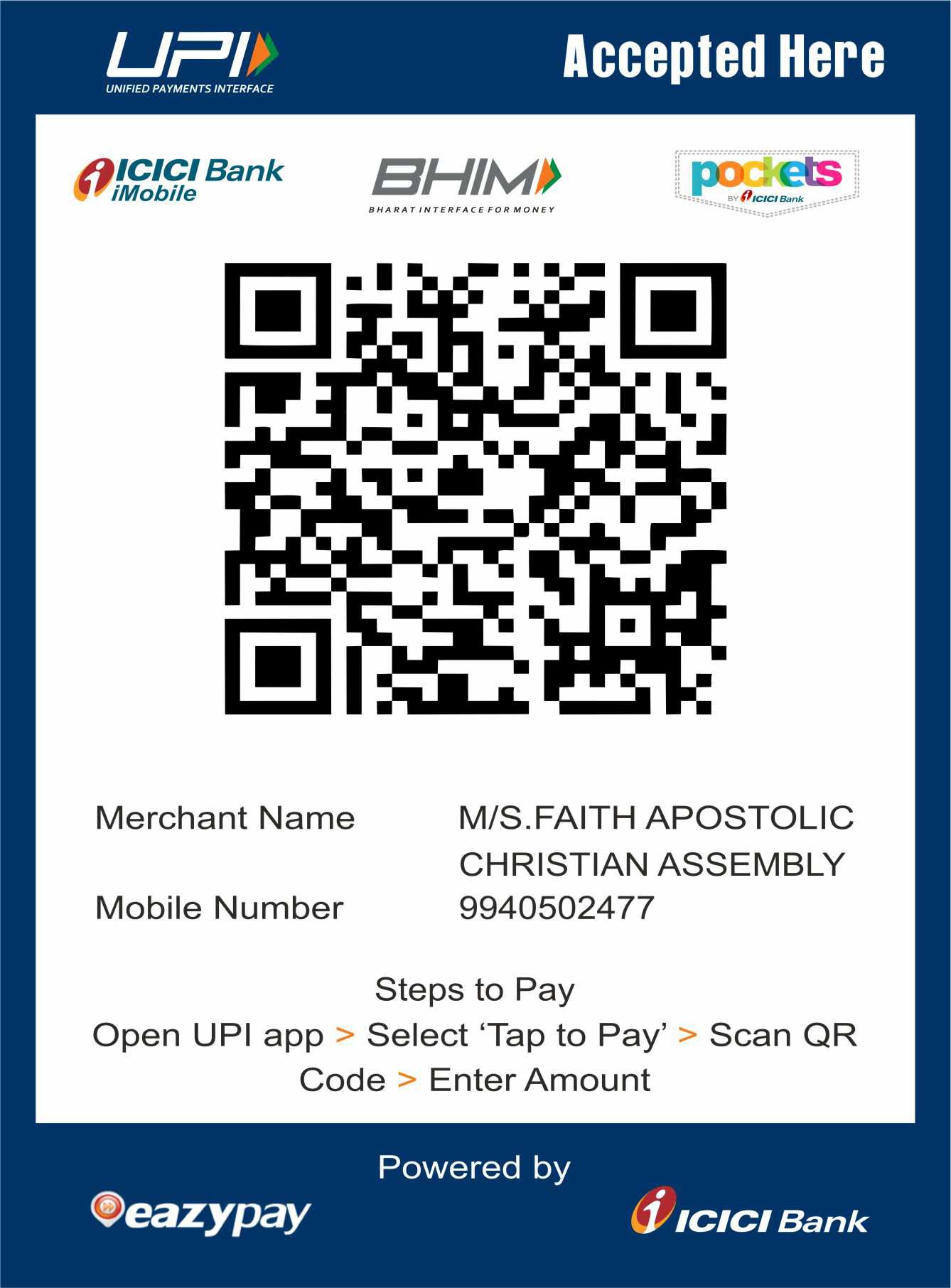 For Direct Bank Transfer
If you wish to donate to the Church/Ministries, please use the below Bank details:
Name :

S.Visuvasam

Bank :

ICICI

A/c no :

007701002902

Branch :

Pammal, Chennai.

IFSC Code :

ICIC0002510 (used for RTGS and NEFT transactions)

MICR Code :

600229100